Deserializing data to an implementation of an interface using JMS serializer because the implementation can be different from project to project.
---
This post looks at how and why you might handle uploading files to Amazon's S3 platform directly from the browser, rather than via your server as an intermediary.
---
Good introductory tutorial on getting started with Electron. A detailed guide on building your very own sound machine using JavaScript, Node.js and Electron Building a desktop application with Electron →
---
Nice scroll effect on the BADASS Films website: The effect is achieved by placing a duplicate (but clipped) list on top of another one, in combination with scroll velocity calculation to define the slant of the list. BADASS &rarr
---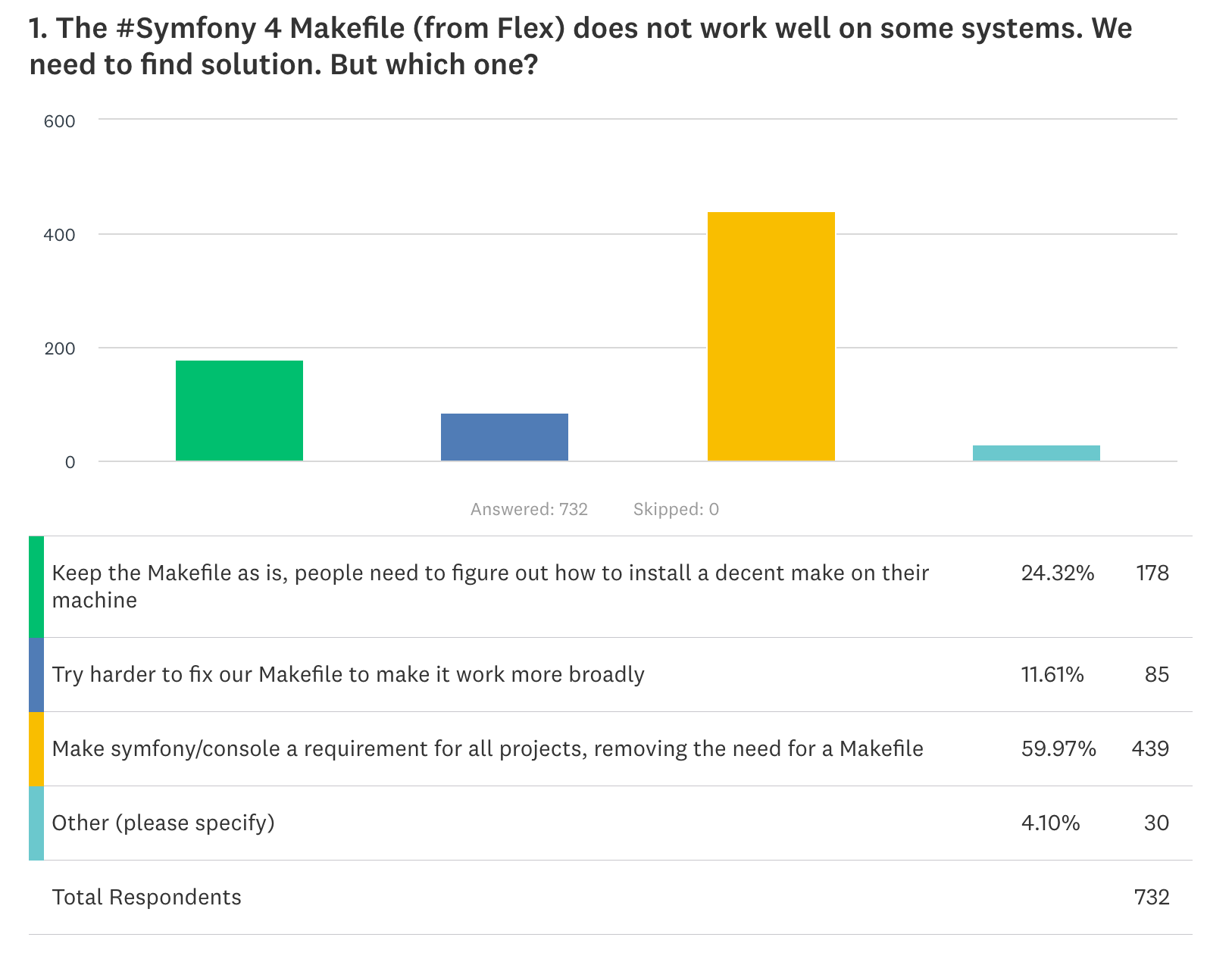 Symfony Flex is a modern replacement for the Symfony Installer, and not the name of the next Symfony version. As the intro text says: Internally, Symfony Flex is a Composer plugin that modifies the behavior of the require and update commands. When installing or updating dependencies in a Flex-enabled application, Symfony can perform tasks before and after the execution of Composer tasks. …
---
This week Symfony continued polishing the new features introduced for the upcoming Symfony 3.4 version and completed the changes needed to make every Symfony application compatible with PHP 7.2 Meanwhile, we worked on making sessions secure and lazy . Finally, a scholarship and volunteer program was announced for SymfonyCon 2017 conference. Symfony development highlights 2.7 changelog …
---
But first, the good parts. As I noted in my last post, I laid out a simple plan for transitioning to being a security-focused software developer. If you missed that post , here's the list: Build up a solid security-focused RSS feed. Build a collated collection of security-focused podcasts. Build a collated collection of security-focused blogs. Find a good list of security-focused …
---
I am a visual person. I like it when things are not only useful but beautiful too. Sames goes for my IDE. Since I use it most of my day I want it to look amazing. Once in a while I need to change my current theme to give my eyes a fresh start. This is what my new current theme looks like. The result Let's start with the result here. This is what my current PhpStorm Theme looks like. Of …
---
This full-length reel represents a sample of the work created for over 1750 shots by hundreds of artists, scientists, and engineers around the world.
---
Sticky Sidebar ⬆⬇ is a pure JavaScript plugin for making smart and high performance sticky sidebar, works with sidebar if it's taller or shorter than the viewport, integrated with resize sensor to re-calculate the dimensions automatically when the size of sidebar or its container is changed, supports jQuery/Zepto and compatible with Firefox, Chrome, Safari, and IE9+. <div id="main-content" …
---